Luster commune, Rådhuset
Rådhuset, Norway, NO052 - Sogn og Fjordane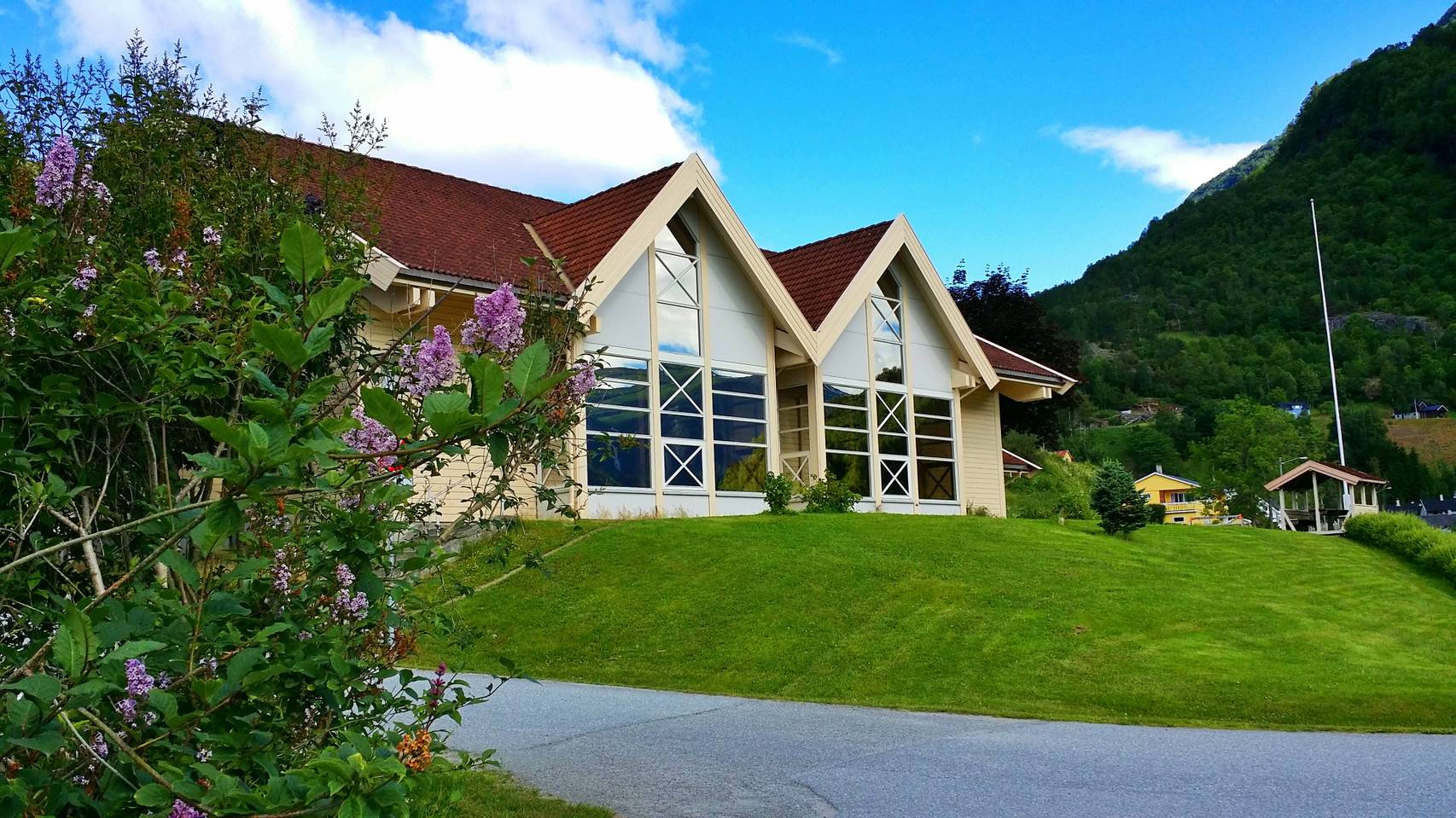 Luster is a geographically dispersed municipality with around 5000 inhabitants. There are nine public schools and nine kindergartens in the municipality. Each school has between 7 and 220 pupils and the total number of pupils is around 650.
The schools collaborate closely and have a common framework for reading and language development. The municipality has also participated in a regional project for improving the education of pupils with special needs. As a part of this more than 60 teachers have had thorough in-service training in the field of reading-and-writing-difficulties. The principals have monthly meetings to discuss common priorities. There are also regular subject network meetings for the teachers in the municipality for sharing ideas, best practice and inspiration, including different pedagogical approaches to ICT. In addition the teachers in Luster also attend regional networks twice a year.
The activities and expertise of Luster Commune relevant to the Project:
In the municipality there are five combined kindergartens and schools with pupils from 1st -7th grades. These are called Oppvekstsenter (Centres of Growing-up) and have been working systematically at making the transition between kindergarten and school smooth, safe and meaningful. Innovative development and deepening of the educational technique of multi-age classes is at the core of these Oppvekstsenter. Children learn from each other and from adults with age difference as a prime mover.
Over the last two years all schools and kindergartens in the municipality have had a special focus on language development – reading and writing and different methods for understanding concepts, e.g. the dialogue-based reading technique. Parallell with in-service training there have been several initiatives to stimulate reading habits. One such has been to make books more available by establishing combined kindergarten and school libraries at these five Oppvekstsenters.
The Director of Education has participated in several educational projects, both in Norway and in Europe. He also has a background as a text book editor and producer of educational films. The Director collaborates closely with a number of resource teachers including ICT-consultant, language-and-reading-mentors, coordinator for local networks, mentor for new teachers and certified instructor for the Olweus Bullying Prevention Program. Several of these resource teachers, together with Principals of the Centres of Growing-up, will be organizing the LTT together with the Director of Education.
The expertise among the principals and resource teachers involved includes:
Assessment for learning.
Language-and-reading-development.
Organizing of so-called learning networks.
High quality teaching in multi-age classes.
Outdoor schooling.
Pedagogical use of ICT.
Advising and managing school library development and administration.