Directorate of Primary Education of Western Thessaloniki
Kolokotroni Str 22, Greece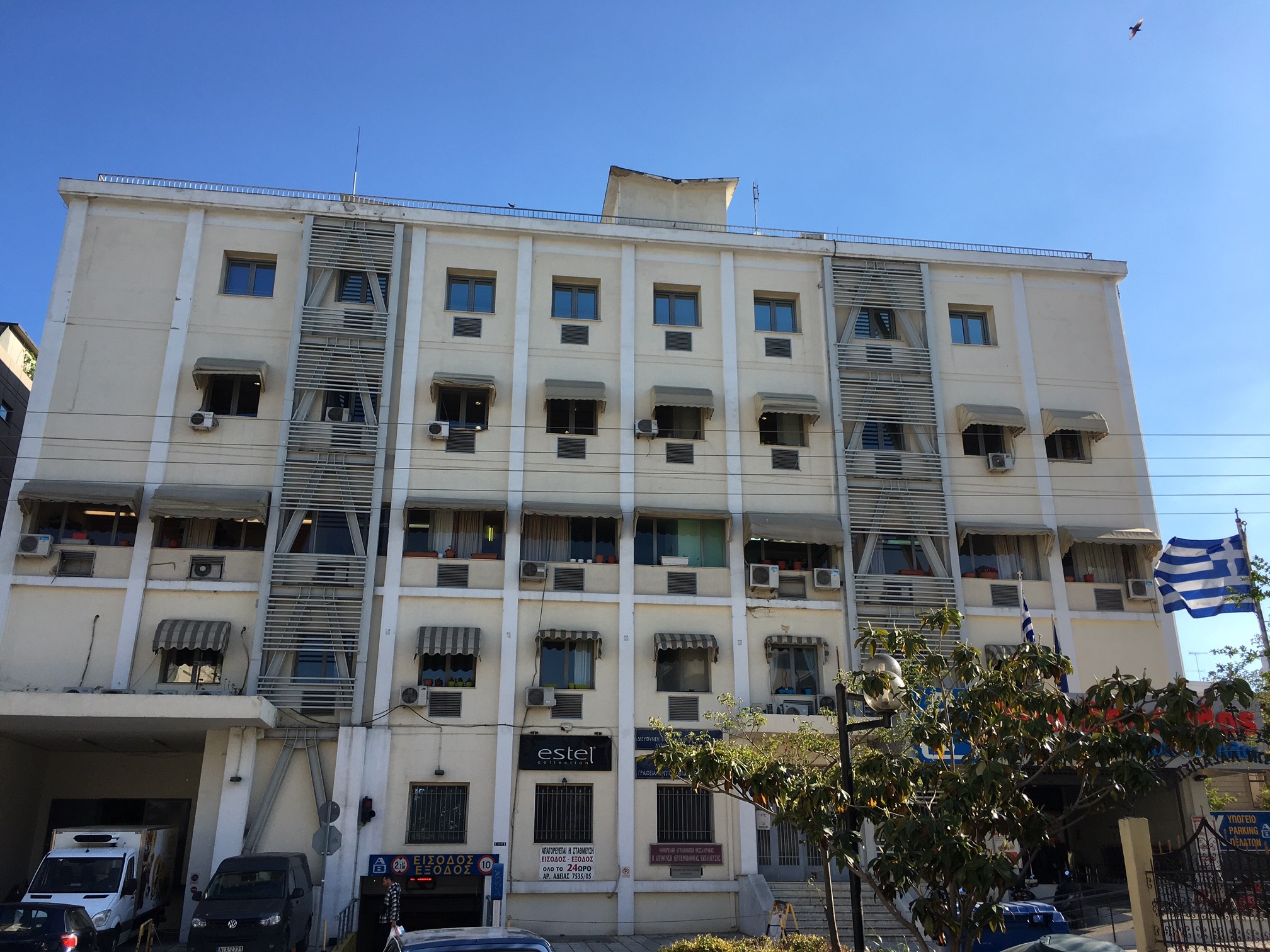 DPEWE (Directorate of Primary Education of Western Thessaloniki) is a Regional Educational Authority under the Greek Ministry of Education, Research and Religion. It is part of the Prefecture of Primary and Secondary Education of Central Macedonia.
The Directorate has overall responsibility for 256 general education nursery schools (4 -5 years of age), two nursery schools for students with special needs, one nursery school in a public hospital for children who need in-hospital treatment and 15 private nursery schools. It also has overall responsibility for 174 general education primary schools (6 -12 years), four primary schools for students with special needs, four intercultural primary schools, one pilot school and two schools in public hospitals. The Directorate employs approx. 4 700 teachers, approx. 45000 students are currently enrolled in its schools.
DPEWE is one of the largest education organizations in Greece responsible for schools and teachers. Its role is to co-ordinate, supplement, support and implement the educational policies of the Ministry, along with supervising the implementation in schools of a wide range of projects, including European projects.
One of the Department's primary goals is to reinforce the educational process in its region. Its development plan has included the establishment of a European projects section. This section monitors, supports and co-ordinates the work of already existing European project teams and provides assistance to schools wishing to participate in future European projects.
The department's role is to coordinate and guide the work of schools in applying the policies of the national Ministry of Education, but also to lead initiatives to address regional and local issues and priorities. DPEWE operates in close daily contact with teachers and parents to address particular concerns related to enhancing the educational experience and attainment of children from disadvantaged and minority socio-economic and ethnic backgrounds.
Currently the department is advising and working with the national ministry on curriculum and other educational issues related to the Greek and European economic crisis. Increased emphasis is being placed nationally and within the region on large-scale "bottom-up" educational reforms aimed at making the system more student-centred as a whole, engaging pupils and their teachers more directly and more centrally in teacher training and continuous professional development. As part of this process the department is leading local initiatives towards more student-centred classrooms which include students in planning, implementation and assessment, and supporting teachers' development of less directive and more consultative pedagogies – less "Do as I say" and more "let's co-develop and implement a plan of action based on your needs"!
The activities and expertise of DPEWE relevant to the Project:
In relation to early years education, DPEWE is the second largest Directorate of Primary Education in Greece. IIt is responsible for all primary and nursery schools in Western Thessaloniki and the Prefecture. There are large schools in the city and smaller schools in the surrounding region. After recent dramatic rises in migration students have a wide variety of cultural backgrounds, traditions and socio-economic situations. There are ten schools with particular roles to play in relation to students at very high risk of social marginalisation.
DPEWE is responsible for a wide range of 4 -12 year old students as well as the organising body and provider of CPD for 4 500 teachers, some working in preschool (Nipiagogeio) and some in primary school education (Dimotiko). DPEWE has recently initiated priority development areas for the educational integration of Nipiagogeio and Dimotiko. There are issues of transition between pre-school and primary school related to the region's high concentrations of migrant and semi-migrant Roma communities and children from other ethnic and immigrant minorities. A range of mechanisms for closer links and working relationships between educational institutions, families and employers have been established.
In two of the intercultural schools the majority of the students are from Roma communities with very high rates of drop-out from compulsory education and educational disengagement and absenteeism from the very beginning of primary school. Programmes of social, economic and cultural support for Roma parents have been established, aimed at encouraging the educational engagement of their children through pre-school years and facilitating their transition to compulsory primary schooling. These programmes have achieved significant levels of success in engaging Roma families and communities more widely in the educational process through the provision of school-based cultural, recreational and artistic activities for all family members.
Teachers and support staff from the inter-cultural schools will be involved in various aspects of the project and will bring to it their expertise and experience in pre-school and primary education for children from marginalized and disadvantaged communities.
The following personnel will be key members of the RECEPTION project management team:
Dr. Christos Georgiou, Director of Primary Education of Western Thessaloniki. Prior to that he was Principal of the 3rd Primary School of Ampelokipi, Thessaloniki for eight years. He has a PhD Degree in Pedagogics. During his academic career as a teacher he worked in several innovative programmes: "ONLY CONNECT: Children's Literature promoting the intercultural understanding", a programme in cooperation with four European Universities; a multilateral partnership in a Comenius context with four European primary schools "The school and its natural environment". He was the coordinator of "Children's books- a tool for environmental education and ecological literacy" in cooperation with the University of Rhodes. He is also a teachers' educator promoting innovative projects enhancing reading and literacy skills in the classroom and an associate of the "Centre of Greek language" and to the "Hellenic National Centre of Books".
Dr. Periklis Christidis, Deputy Director of Primary Education of Western Thessaloniki, hs been primary school principal in Thessaloniki. He qualified in Law and Pedagogical studies, has a Master's degree in international studies and a doctorate in public law and political science. He is involved with amateur theatre, aiming in contributing in the cultural field with schools to develop innovative programs with direct application for the benefit of children from minority, disadvantaged and marginalized backgrounds.
Charalampos Akritidis is Manager of Educational Issues in Primary Education of Western Thessaloniki. He has worked in elementary education for 28 years, 24 years as a teacher and four years as Principal of Arethousa Thessaloniki Elementary school, a school serving a rural, dispersed community of nine separate villages. He has taught Greek to Greek students and to non-native speakers of Greek from other countries.
Konstantinos Vasileiou (MSc) is Coordinator of European Projects, Manager of International Cooperation of the Directorate of Primary Education of Western Thessaloniki. He is one of the promoters of EU projects within the Greek Ministry of Education. He has worked as a general primary school teacher (age 6-12) and religious studies teacher (age 12-18). He has a Master's Degree in Education combining religion, ethics and pedagogic teaching in European Countries. His PhD thesis is on the role of European Exchange Projects in the Transformation of Modern Educational Systems. His Interests include in-service training, school improvement, cooperative learning, school leadership, school management and international education policy.