Albertslund Kommune
Nordmarks Allé 1, Denmark, DK01 – Hovedstaden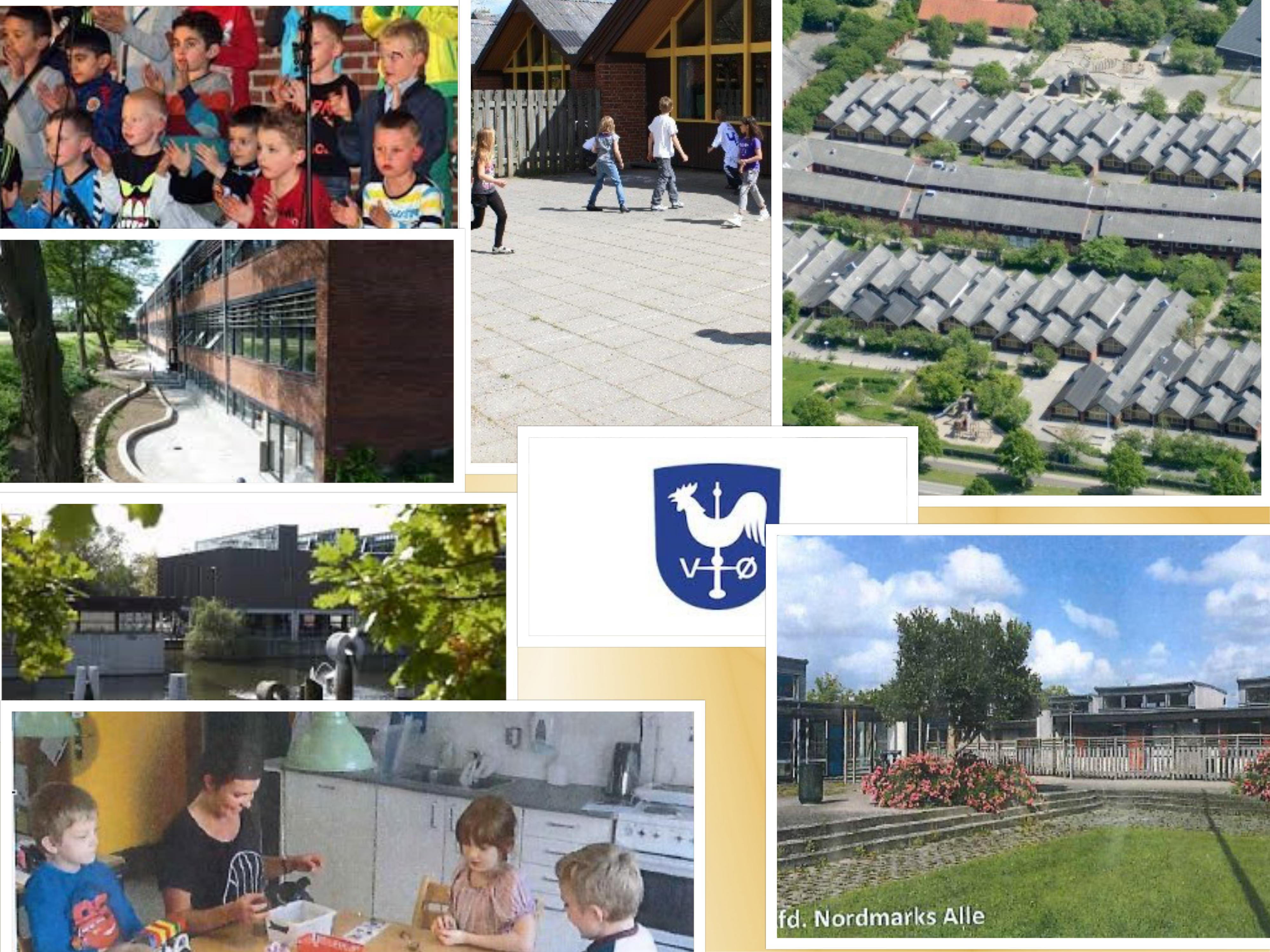 The Municipality of Albertslund
Nordmarks alle 1, Danmark DK01 – The Metropolitan area of Copenhagen
The municipality of Albertslund has a suburban location in the region of Copenhagen. Albertslund is a green city - 60% of Albertslund is either green areas or forest.
The municipality has a vision/strategy about children, the green area and community and the municipality describes itself of a curiously life, green life, healthy life, working life and community life. Population size is 27.880 (2016) on an area of 23,18 km2.
In Albertslund the department of "Schools and education" takes care of four schools, one special school and a Youth Center/School. There is also one private school.
The four public schools have between 495 up to 969 pupils. In Albertslund we have 547 teachers and pedagogues working at the six schools. The four public school are all divided into primary, a middle section and a secondary department. To all the public school we have facilities for the morning and afternoon.
Finally we have 16 kindergartens. In the period of the transition they work together with the public schools on a reception program.
In the department of "Schools and education" we are a group of consultants, guides and coordinators.
Staff expertise includes:
Management
Learning resources
Pedagogically development/ school improvement
Pedagogically and didactically instructions
IT
Learning resource center
Movement
Reading and bilingual teaching
Receptions/transitions

Areas/Subjects
Mathematics
Science
Music
Arts and Culture
Democracy
The project Reception principals and head of departments participates together with teachers and pedagogues from three of the six schools in Albertslund together with consultants from the department "Schools and education".
Reception
Our participation in the project focuses on how we ensures wellbeing of working with various activities, giving pupils the robustness/resilience and works with good communication.
The three schools are:
Herstedvester school is a school with four classes on every year with a primary section to 392 pupils. The teachers work in teams (year-teams) together with pedagogues.
In the Reception project is Herstedvester school is represented by principal Nieller Mandrup and Head of the department Kirsten Ingemann.
Herstedlund school is a school with three classes on every year with a primary section to 264 pupils. The teachers work in teams (year-teams) together with pedagogues.
In the Reception project Herstedlund school is represented with principal Søren Hald.and teacher Bente Johannesen as well as the head of the Kindergarten Sydstjernen Simone Steensen.
Brøndagerskolen works as an associated partner in the project and is a school for children with different diagnoses of autism. The school is a special school as well as a center for knowledge for autism. The school provide teaching for pupils from 0. Grade – 10. Grade.
In the Reception project is Brøndagerskolen represented by head of department Tine Zeuner.
The department of Schools and Education is represented by Kirsten Schneider. She is educated as a teacher and pedagogic candidate from the Danish University of Pedagogic. In the Department she is employed as a pedagogic consultant and takes care of the subject Music, arts and culture. She guides and supports teachers with didactics and teaching and ensures that arts and culture is a part of every day in the school system.
Kirsten Schneider has extended experience with international EU-projects, interregional and national projects.